ARSA Partner
Transition Process ARSA Partner Transition Process
Advanced Reconstructive Surgery Alliance is continuously developing a foundation of medical excellence. We keep our promise to provide the greatest aesthetic and reconstructive surgery operations because we care about the medical advancement to further help our patients receive the care and support that they deserve and need.
We are able to spend time with our patients because of our efficient productivity methodologies. We wish to expand healthcare service by recruiting and selecting the most brilliant physicians and medical professionals who share the same vision of creativity and autonomy in their careers.
Physicians who want to develop their careers and freely express themselves among peers that are receptive and open-minded to medical advancements and specializations are welcome in our partner transition process.
Partnering With ARSA: We Help You Through Every Step
Choosing a career path can be difficult, especially if you're trying to operate your own practice. You are not required to go through this alone. We admire your resilience in this field. ARSA holds you to a high standard of quality. You are a seasoned professional who deserves to be treated with deference and autonomy in your work. You can partner with ARSA.
Steps to Get Started Are Simple:

1
No-Obligation Consultation
Begin by contacting ARSA to schedule an appointment for a free no-obligation consultation and see how we can mutually benefit by collaborating. We wish to tell you more about the details and the advantages of a partnership with our prestigious platform. We will have some questions about your experience, talents, and practice. Likewise, we also give you the chance to address your inquiries about becoming a partner with ARSA.

2
Arranging Details
Following our conversation, we will provide you with a more in-depth look at the details of collaborating with ARSA, including financial data, administrative and technology elements, and other industry-standard practices.

3
Transitioning Together
After the follow-up conversation, we draft and establish a Letter of Intent (LOI) and all the necessary contracts. After all parties have signed these contracts, we begin transitioning specific aspects of your operation into our supportive care.
At ARSA, we foster continual communication with our partners in order to suit their needs, which may include access to professional development, advancements, or emerging trends as they occur. Our framework has allowed us to offer you the expanse connectivity and the opportunity to help build one of the most extensive medical platforms available.
All our partners are regularly updated on all corporate practices, including those related to our central goal of expansion. We want all our partners to feel comfortable in their expertise and to engage and perform at the highest level.
If you are an expert in your field, if you have the drive to connect with like-minded experts, and most of all, if you are a visionary and wish to create a positive change in the modern healthcare system-consider becoming an ARSA partner and re-define the new standard for excellence.
We will schedule a no-obligation consultation with our team of experts.
Why Partner With ARSA?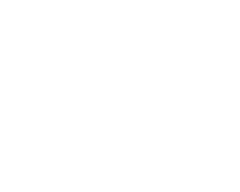 Effective Practice
ARSA collaborates with unaffiliated reconstructive and cosmetic surgery practices, emphasizing that a physician's experience and aptitude should not be hampered or limited by the service of matching their skills to the necessities of each patient.


Growth and Support
As a partner of ARSA, you will benefit from extensive networking, supervision, world-class medical technology, and career development. We offer you the resources you need to broaden your skills and optimize your healthcare services for those in need.


Collaborative Strategic Planning
Collaborating with a diversified exerts in various fields and obtaining support and encouragement from our Board Clinical Advisory Board are just several of the opportunities of partnering with ARSA. To improve the quality of patient care and patient care, we promote the optimal implementation of multiple medical technologies, resources, and medical research.


Flexibility
We will provide you with rising financial sustainability and remuneration, as well as the liberty to perform when you want, because of our strong and successful commitment to both professional and personal growth. You will have the opportunity to practice the most excellent quality maintenance.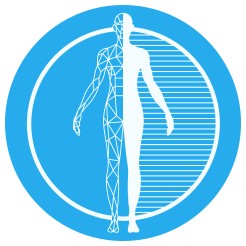 As A Proud Member of ARSA
ARSA makes the transition process easy for you. We will guide you every step of the way. You deserve admiration for the excellent work you have accomplished in your career. We make it easier to become a distinguished partner in the future of medicine.
As a partner with ARSA, you will receive an onboarding experience from our experts that identify the most effective way to improve the clinical potential and maintain abreast with not only the current ways but also the proliferation of new medicine and technologies.
ARSA partnerships prioritize your needs, and we will respond to any inquiries while allowing you to collaborate with other experts in the industry. Your progress is our progress, and with the support of our Chief Medical Officer and Clinical Advisory Board, we effectively work toward our common goal. You will network with our established experts, who will help you along the way.
Please contact us on our website for more information Welcome to
ARSA - Advanced Reconstructive Surgery Alliance