 At Advanced Reconstructive Surgery Alliance, we uphold our promise to provide the best cosmetic and reconstructive surgical procedures by establishing a platform of medical excellence.
Because we value our partner not only because providing support is the foundation of everything great that has ever been created, but because ARSA wants to expand healthcare services by collaborating with brilliant physicians and medical professionals who want to develop their careers and share their ideas and experiences with other like-minded specialists.
We Know Reconstructive Surgery
The ARSA platform has grown under the leadership of CEO Dr. Andrew Elkwood, head of clinical and operational leadership across the ARSA platform. Because of his penchant for analytical assessments and innovation developments, ARSA is now operating in seven states in the U.S.
We understand that the greatest method to expand the potential of medical capability is to evolve with not only the times but also the rapid growth in medical technology. That is why ARSA is led by a team of specialists in cosmetic and reconstructive surgeries, as well as other operational leaders, business executives, and financial specialists.
ARSA partners with unaffiliated reconstructive and cosmetic surgery practices and emphasizes that a physician's expertise and ability should not be restricted or limited by the service of aligning their abilities to the needs of each patient.
Unfortunately, these challenges are loops to jump through. That is why we do not conform to the standards of other practices. As a solution, we created a platform for the best of the best to perform, without wasting time with other side duties.
We understand that in order to produce the continuous value of our platform, we encourage autonomy of your career, so you can truly focus on developing medical advancements or procedures. We have established an environment that represents success and flexibility.
Strategic Growth and Support
Working with a dynamic network of doctors and receiving valuable support from our Board Clinical Advisory Board are just a few of the benefits of partnering with ARSA. We facilitate the appropriate integration of different medical technology, resources, and clinical studies to improve the quality of patient care and clinical quality. ARSA has a strong support team because of our dedication to the platform and the future of medical technology.
Making career decisions can be challenging, especially if you're trying to keep your own practice operating. You do not have to go through this on your alone. ARSA holds you to a high degree of excellence, which we admire. You are an experienced specialist who deserves to be treated with respect and liberty in your career. You can become a part of our support team.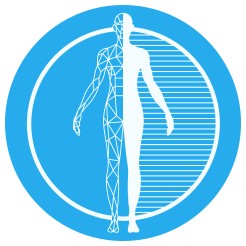 ARSA Supports Our Team
As a member of the ARSA team, you will receive vital measures through powerful association, mentorship, the latest medical technology, and career stability. We empower you to broaden the scope of your expertise and improve your healthcare services to patients who need them.
Our proactive and effective engagement with professional growth and effective quality management will provide you with more financial stability and compensation, as well as the flexibility to work when you want.
You will benefit from the knowledge of our professional advisory board. Our objective is to guide you in reducing time spent on administrative tasks and more time on clinical practice, as well as your personal hobbies and life outside of work.
Bottom Line: ARSA Partnership Access
At ARSA, we provide a variety of abilities, experience, expertise, and talent, from professionals across the nation. This, of course, also means proper resources. A critical, albeit often underestimated, need. A practitioner requires the latest resources in order to provide the patient with the best possible treatment.
At ARSA, we are in constant communication to meet the needs of our partners, including access to continuing education, updates, or developments as they arise. Our foundation is built upon our abilities to allow you access to become one of the most integrated medical platforms. All our professionals are informed of company events, including those that will occur in the strategic goal to expand ARSA. We want our experts in every sector of this industry to perform with excellence and succeed together.