 The Advanced Reconstruction Surgery Alliance (ARSA) works with unaffiliated specialist cosmetic and reconstructive medical professionals to ensure their businesses grow and thrive. This is accomplished by bringing the industry expertise ARSA possesses to bear on the day-to-day running of a successful, world-class cosmetic or reconstructive practice.
ARSA takes care of back-office administration, marketing, insurance coordination, HR, purchasing, support, and much more.
By utilizing their extensive knowledge of the medical sector, ARSA supports its professional partners in growing their businesses. This allows physicians that work with ARSA the freedom to concentrate on what they do best – delivering the best outcomes possible for the patients that they see.
When partnered with ARSA, physicians do not have to waste valuable time and energy growing and managing their practice. They are free to use the skills they have developed over a lifetime of study and training to serve their patients, without distraction or worry.
ARSA is a "privademic" practice environment. This alliance model benefits ARSA partners by giving them access to financial opportunities and equity sharing that is simply not possible for a practice that is operating in isolation.
Physicians who partner with ARSA focus on doing their best work without being prejudiced. ARSA deals with business decisions that a physician may not have the skills and experience to handle efficiently.
The ARSA Philosophy
ARSA believes in maintaining the highest standards of professional conduct possible. We do this by remaining true to our core values of intelligence, integrity, quality, precision, confidence, collaboration, and innovation.
Intelligence
We know where our experience and know-how are needed by physicians and where they are not. Our expertise is in business, and we leave the rest in our partners' capable hands.
Precision
Everything we do is measured and precise. We don't aim for "good enough". ARSA is committed to excellence in every area. There is no room for complacency or inaccuracy, especially when it comes to world-class medical care.
Quality
We match the incredible talent of our physicians with the same excellence and professionalism that they bring to the table. This creates an unrivalled synergy of like-minded professionals, creating a mutually beneficial relationship that is greater than the sum of its parts.
Integrity
ARSA is a reliable and loyal partner to our physicians. We believe in honesty and transparency at all times, irrespective of the circumstances.
Confidence
We believe in ourselves and our ability to take our partners' practices to the next level. Our confidence stems from our industry experience, successful track record, and commitment to our values.
Collaboration
Our strength lies in working together with our physicians. They take care of what they do best, and we help them with the business skills they don't have the time to acquire.
Innovation
We move with the times and stay abreast of changes in the industry, bringing best-in-class services and solutions to our physicians.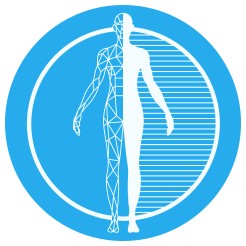 Who We Partner With
ARSA is a growth-oriented business platform that brings strategic, operational, and management expertise to the physicians we choose to partner with.
It was designed specifically for specialist cosmetic and reconstructive surgery practices. As such, ARSA has strict and robust guidelines when it comes to choosing who forms part of the alliance and the selection criteria used to determine if a practice is a good fit.
Our partner physicians and practices conform to our values while at the same time being experts in their respective fields. This allows all ARSA members to benefit as prospective patients know that engaging with an ARSA affiliated physician allows them access to the best care possible.
The Team
The executive team at ARSA is highly qualified with extensive experience in cosmetic and reconstructive medicine. This combined with years of well-developed business acumen means that ARSA is perfectly positioned to meet the needs of its members, now and in the future.
Our directors are leaders in their respective fields and strive to constantly broaden their knowledge. ARSA is committed to excellence and professionalism and our leadership embodies those qualities.